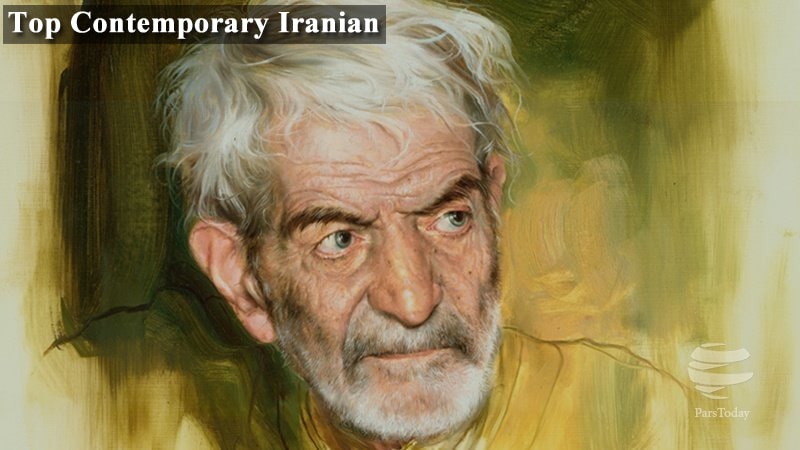 Top Contemporary Iranian Poets
Poetry means feeling, and the Greek word poem means using a set of structures to express emotion. Man, who from the beginning of history has sought to express his feelings, has ridden on the compound of the word and has rushed the realm of feelings with the rhyme, weight and pronouns. We need poetry; Because we can says in poem what we do not know how to say.
Sohrab Sepehri, an Iranian poet, writer and painter, was born in 1308 in Kashan and died on May 1, 1980 in Tehran. His poems have been translated into several languages and he is one of the best contemporary Iranian poets. He started the poem with the Nimai style, but then came up with a new way from the human point of view, which is characterized by the green volume. Among his famous poems, we can mention "Sedaye Paye Ab", "Mosafer" and "Sharghe Andoh".
Rakhshandeh Etesami, known as Parvin Etesami, is the "most famous female poet of Iran" who was born in 1285 in Tabriz and died in 1320 in Tehran. Parvin Etesami, learned English, Persian and Arabic and began the spring of poetry with Dehkhoda and Malek al-Shoara. Parvin Etesami's father was Yousef Etesami, who was influential in Parvin's artistic life. He died of a disease at a young age and his only collection of poems was published, which contains 606 poems.
Mohammad Taghi Bahar, known as Malek al-Shoara and nicknamed Bahar, is one of the poets of Iran, who was born in 1265 and died in 1330. He can be considered an Iranian poet, writer, journalist, politician and writer, and it has been said that we have not had a poet like Bahar in words after Jami. Among Bahar's works, we can mention the system of four sermons, stylistics, poetry in Iran and poetry collection.
Mehdi Akhavan Sales was born in 1307 in Mashhad and passed away in 1990 in Tehran. He is one of the good poets of Iran and alias as M. Omid. The poems of Mehdi Akhavan Sales can be called socio-epic. His poems are seen in a classic and new style. Among his books, we can mention Arghanoon, Winter, The End of Shahnameh, Az in Avesta, Manzoomeh, Hell But Cold,To Ra Ey Kohan Boom-o Bar Doost Daram.
Ali Esfandiari, known as Nima Yooshij, was born in Yosh, which is a part of Mazandaran, in 1274 and died in 1338 in Tehran. He is considered the father of new poetry because he is the founder of new poetry. With his poems, he started a revolution in the Iranian atmosphere and changed the traditional structure of Persian poetry. Nima called himself "new" after his style of poetry.
Ahmad Shamloo is an Iranian poet, writer, journalist and translator who was born in 1304 and died in 2000. He creates the most important form of poetry called white poetry, which is also known as Shamlooei poetry. He meets Nima in 1325 and turns to her style.
Forough Al-Zaman Farrokhzad, known as Forough Farrokhzad, was born in 1313 and died in an accident in 1345, at the age of thirty-two. His poems have been translated into several languages in the world and after Nima, he is one of the best poets of modern poetry.
Amir Houshang Ebtehaj, a prominent Iranian poet, was born in 1306 in Rasht. He fell in love with an Armenian girl at a young age and wrote love poems for her. He started his career with Nimai poems, but since he was originally a lyricist, he continued to compose lyric poems. In 1325, he released the first songs.
Seyyed Mohammad Hossein Behjat Tabrizi (1285-27 September 1988) alias Shahriyar (before that Behjat) was an Iranian poet who wrote poems in Persian and Azerbaijani Turkish. His famous poems include "Ali ey Homay-e-Rahmat" and "Amadi Janam Be Ghorbanat" in Persian and "Haidar Babaei Salam" (meaning "Greetings to Haidar Baba" in Azerbaijani Turkish.
Shahriyar was born in 1285 in the village of Khoshgnab in the Qarachman section of Iranian Azerbaijan around Tabriz. His father was Haj Mir Agha Khoshgnabi, who was a lawyer in Tabriz. After finishing the first cycle of high school in Tabriz in 1300, he went to Tehran from Tabriz to continue his education and continued his education in the Dar al-Fonun school (until 1303) and then in medicine.