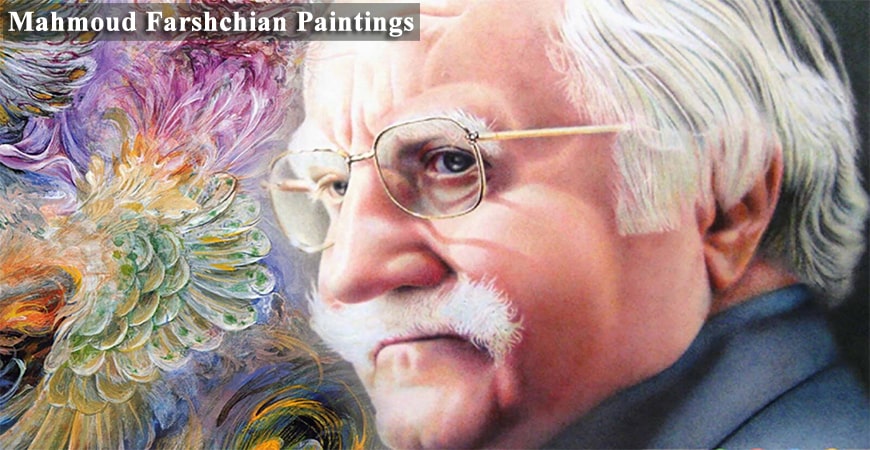 Mahmoud Farshchian, Iranian contemporary painter, has had a significant impact on the process of traditional Iranian painting and other traditional arts. Some of his works have been donated by Iranian Foreign Ministers (Kamal Kharazi and Mohammad Javad Zarif) as gifts to foreign ambassadors and ministers. His works have been exhibited in many cities around the world, such as Paris, New York, Chicago, and so on. In 2014, he was awarded the Medal of Honor in the field of culture and art.
Mahmoud Farshchian's father, who represented the Isfahan carpet, took him to Mirza Agha Emami's painting workshop, and Emami realized Farshchian's talent in painting. After studying with him and Issa Bahadori and graduating from the Isfahan School of Fine Arts, Farshchian traveled to Europe to study at the Fine Arts Conservatory and studied the works of Western artists in museums for several years. According to him, in Europe, he was the first to enter the museum with a package of books and pens, and the last to leave the museum.
After returning to Iran, Farshchian began his career at the General Directorate of Fine Arts in Tehran and was elected as director of the National Office and professor at the Faculty of Fine Arts, University of Tehran. Mahmoud Farshchian currently resides in New Jersey, USA, and makes periodic and seasonal trips to Iran.
Farshchian is the founder of his method in Iranian painting, which adheres to the classical form with the use of new techniques to develop the scope of Iranian painting. His powerful and innovative paintings are dynamic, extensive and lively, with a fascinating combination of traditional and modern elements, which are the combinations of his unique style in painting. Farshchian's works are a combination of originality and innovation. His works are influenced by classical poetry, Persian literature, the Qur'an, Christian and Jewish scriptures, as well as his own deep imagination. Farshchian has played an important role in introducing Iranian art to the international art scene.
With the establishment of the Farshchian Museum in the Saadabad Cultural-Historical Complex, the Cultural Heritage Organization of Iran decided to provide an opportunity for all dear compatriots and art lovers of the world to visit the works of this great artist in a beautiful collection. In this museum, over seventy works of the master have been collected.
One of the most beautiful and exquisite works of Mahmoud Farshchian is the painting of the "Zamene Ahoo", which is on display in his private museum. This valuable work was created in 1979 and the technique used in it is called acrylic, and in addition to removing unique features, it has a spiritual and doctrinal content that impresses every viewer.