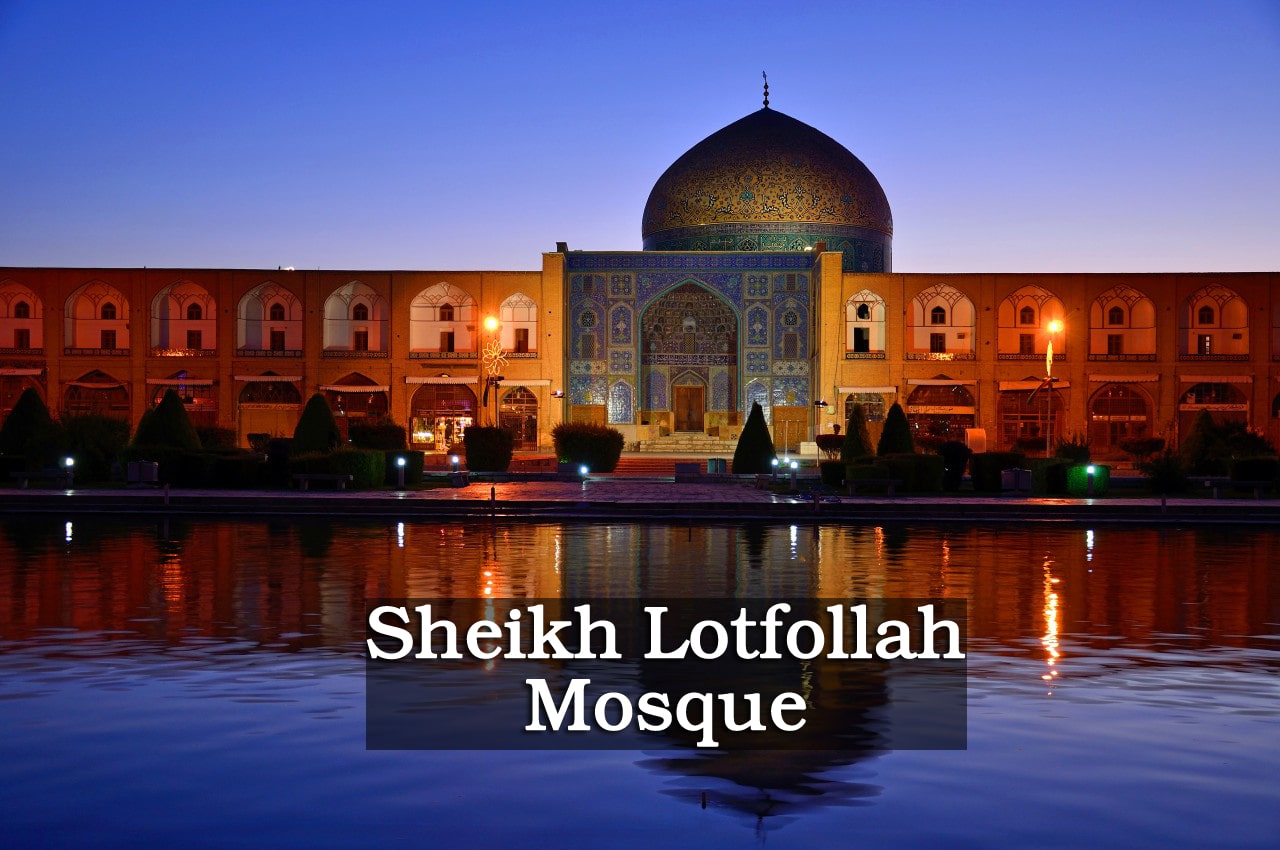 Sheikh Lotfollah Mosque (built in 1602-1619 AD) is one of the historical and well-known mosques in Isfahan, on the eastern side of Naghsh Jahan Square, which was built during the Safavid period. This mosque is a masterpiece of architecture and tiling of the 11th century AH, which was built by Professor Mohammad Reza Isfahani, one of the famous architects of that period.
Sheikh Lotfollah Mosque was built by the order of Shah Abbas I for eighteen years and is located on the eastern side of Naghsh Jahan Square, in front of Aali Qapo Mansion and in the neighborhood of Shah Mosque. This religious place was built in honor of Sheikh Lotfallah Misi and attracts many tourists every year. On the advice of Arthur Pope, in the mid-1920s, Reza Shah ordered the complete reconstruction and restoration of the Sheikh Lotfatullah Mosque.
The design of Sheikh Lotfollah Mosque was put into operation at a time when the plan of four gardens and a thousand-acre garden was being implemented and was in a period when Safavid architecture was flourishing. The construction of this mosque in the first half of the eleventh century AH, in 1011 AH (1602 AD) and began by order of Shah Abbas I and ended in 1028 AH (1619 AD). The construction of this mosque took eighteen years. It is said that the architect of this mosque was Master Mohammad Reza Isfahani, the son of Master Hossein Bana Isfahani. This mosque was built on the ruins of a mosque that used to be there. Sheikh Lotfollah Mosque is named after one of the great scholars of the Safavid era, Sheikh Lotfollah Jabal Ameli. Sheikh Lotfatullah was one of the great scholars of the Safavid period. He was a resident of Jabal Amel in Lebanon who, like Sheikh Baha'i and some other scholars, emigrated from Lebanon to Iran by Shah Abbas and first settled in Mashhad and Qazvin and then in Isfahan. Because the Safavid government was a religious government and valued Islam, especially the Shiite religion, it also honored its scholars. On the other hand, Sheikh Lotfatullah was the father-in-law of Shah Abbas. Therefore, a mosque and a school named after him were built in the Sheikh's place of residence, where he taught jurisprudence courses and religious meetings. The Sheikh, according to his istifta, which allowed Friday prayers to be held in the absence of the Twelfth Imam of the Shiites, performed Friday prayers in this mosque, and his followers followed him.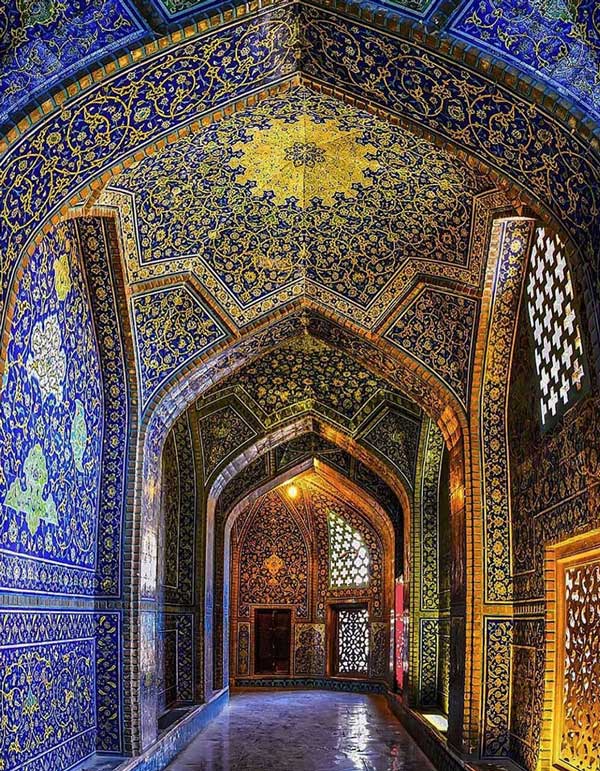 Louis E. Kahn, a world-renowned architect, said during a visit to Isfahan about Sheikh Lotfallah "I can only imagine such a work in the imaginary world with a substance of gold and silver." Professor Pope has written in his book on the study of Iranian art: This work can hardly be considered a product of human hands; And also stated elsewhere: the slightest weakness is not seen in this building, the dimensions are very appropriate, the design plan is very strong and beautiful, and in short it is an agreement between a world of excitement and a glorious silence that represents the rich taste of aesthetics. It has no source other than religious faith and heavenly inspiration.