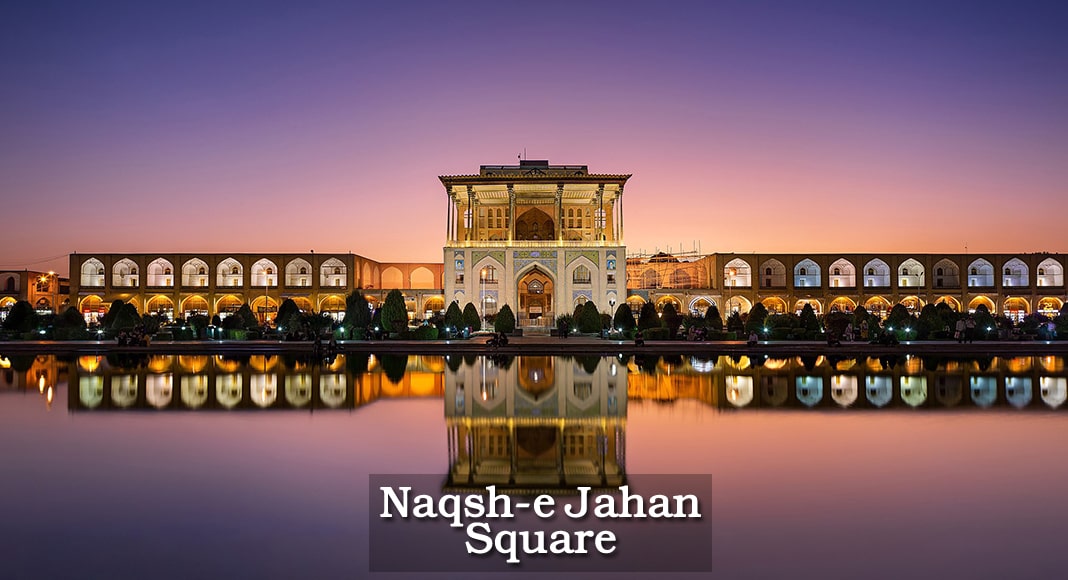 Naghsh Jahan Square is also famous with the historical name of Shah Square and after the Iranian Revolution of 1978 with the official name of Imam Square, the central square of Isfahan, which is located in the heart of the historical complex of Naghsh Jahan. Naghsh Jahan Square was registered in the list of national monuments of Iran on February 29, 1980, number 102, and in May 1979, number 115, it was one of the first Iranian monuments to be inscribed on the UNESCO World Heritage List.
The historical monuments on the four sides of Naghsh Jahan Square include Aliaqapo, Shah Mosque (Imam Mosque), Sheikh Lotfollah Mosque and Qaisaria Gate, which is the main entrance of Isfahan Bazaar. In addition, there are two hundred two-story rooms around the square, which are generally the place of supply of Isfahan handicrafts. Before the Safavid period, there was a garden called Naghsh Jahan. During the reign of Shah Abbas II, due to the overcrowding of the surrounding bazaar and vendors, it was decided to build another square in addition to Atiq Square (or Old Square) and Shah Square. This square, which was located very close to Shah Square and behind Sheikh Lotfollah Mosque, was named New Square. Because the old mansion in Naghsh Jahan Garden was demolished and its materials were used there at the same time as the construction of this square, the new square was also called Naghsh Jahan Square. Many tourists who have described the city of Isfahan in the past have spoken a lot about the splendor of Naghsh Jahan Square and have described the visits of foreign ambassadors and representatives and citizens of other countries in this square and many historical talks between Iranian officials. And foreign envoys were performed in Naghsh Jahan Square.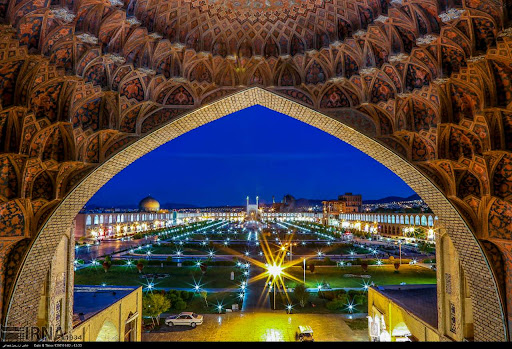 Naghsh Jahan Square is a rectangular square 560 meters long and 160 meters wide (440 feet long and 160 feet wide) in the center of Isfahan. Before the city of Isfahan was chosen as the capital of Safavid Iran, there was a large garden called Naghsh Jahan in this square. The garden was also the site of government buildings and the palaces of the Timurid rulers and Aghquyunlus. At that time, the field part of the garden was called "Dar Kooshak". This section is located on the west side of Naghsh Jahan Square today and on the construction site of Aali Qapu Palace.