The Safavids were an Iranian and Shia dynasty who ruled Iran for 235 years from 880 to 1114 A.D. (1148–907 A.D. and 1736–1501 CE). The Safavid Empire was founded by Shah Ismail I, who was crowned in Tabriz in 880 AH, and the last Safavid king was Shah Sultan Hussein, who was defeated by the Gholzais in 1101 AH, and later Nader Shah Afshar overthrew the Safavid dynasty in 1114 AH.
The Safavid period is considered one of the most important historical periods in Iran, because nine hundred years after the destruction of the Sassanid Empire, a centralized Iranian government was able to rule all over Iran at that time. After Islam, several Persian kingdoms came to power, such as the Taherians, Saffarians, Samanids, Ziariians, Buyans, and Mozaffarians, but none of them were able to cover all of Iran and create unity among all the geographical areas of Iran at that time. One of the special aspects of the Safavid dynasty in the post-Islamic period of Iran is the arrival of their lineage to the Sufis. This aspect of the distinction of the Safavid monarchy compares them with the pre-Sassanid monarchy, whose dynasty was founded by Zoroastrian priests and who declared the Zoroastrian religion as the official religion of the country. It should also be noted that the Sufi ancestors of the Safavid dynasty were not originally Shia but were followers of the Sunni Shafi'i religion. The kings of the Safavid dynasty spoke Azerbaijani Turkish at the time of their accession to the throne (except for Shah Ismail I, who was bilingual from birth and spoke and wrote poetry in both Persian and Azerbaijani Turkish), but their ancestors were essentially a combination of Kurdish races. , Were Turkish, Georgian and Greek. These kings also claimed sovereignty and that they were descended from the Prophet of Islam, but many scholars still doubt that this statement is true. Ehsan Yarshater writes about the mother tongue of the Safavids: "The Safavid dynasty was originally Persian-speaking – as their great ancestor's Sheikh Safiyuddin's couplet – suggests, and they adopted Turkish as their mother tongue."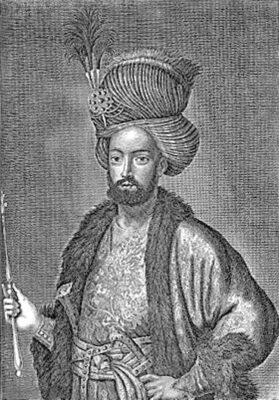 If you are interested in more stories about Safavid Empire, you can find various books about this empire in the Historical books section of the ShopiPersia website.