Engraved Sterling Silver & Brass Necklace With Ruby
€152.10
100% Handmade
Natural Ruby
A ruby is a pink to blood-red coloured gemstone, a variety of the mineral corundum (aluminium oxide). Other varieties of gem-quality corundum are called sapphires. Ruby is one of the traditional cardinal gems, together with amethyst, sapphire, emerald, and diamond.
Benefits of Wearing Ruby
An epitome of undying love, the naturally deep red Ruby stone inculcates the feelings of love, warmth, and compassion in the heart of its wearer.
One striking advantage of the Ruby gemstone is that it clears confusions and increases focus thereby making its wearer sharp, alert, and agile.
Morgh-e Amen
Morgh-e Amen Amen bird is one the of Persian myth.
Amen bird in folklore and culture of the Iranian people is the name of the angel who flies continuously and says "Amen". It is known that if someone needs something and he/she expresses his/her desire meantime Amen bird pass over his/her head, the desire will be fulfilled.
The English translation of the Poem which is written on her painting in Farsi:
Morgh-e Amen by NIMA YUSHIJ
Amen Bird is a suffered wanderer
who has been to every corner of this oppressed land,
He is overwhelmed and not tired or thirsty nor hungry.
He is still after a remedy.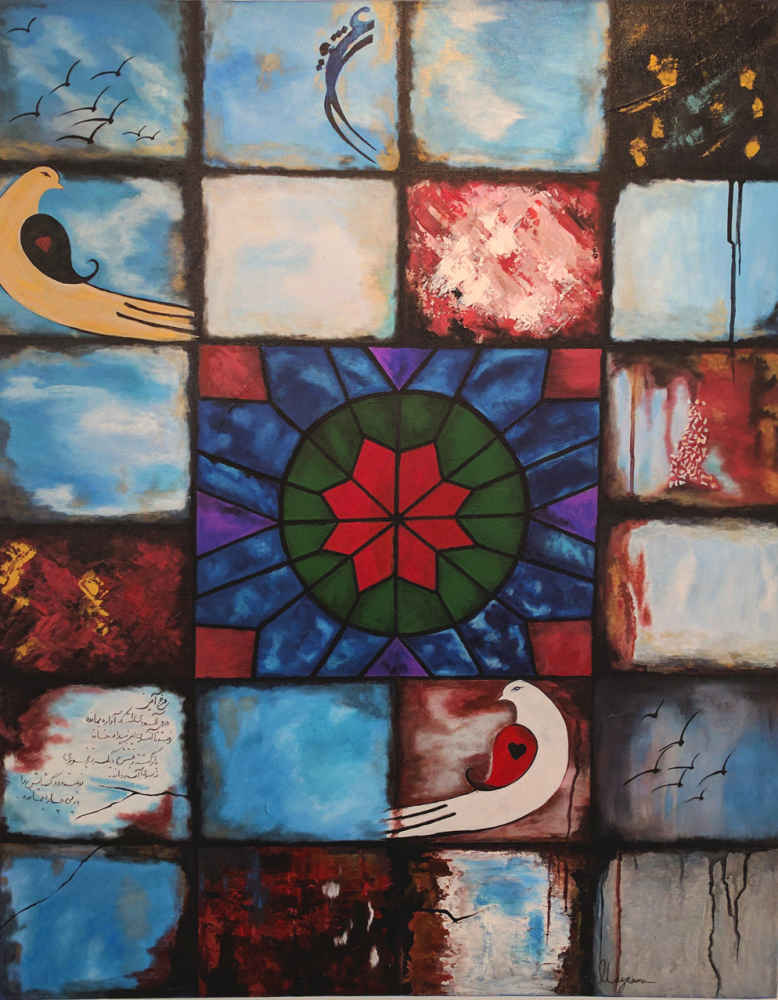 Information
| | |
| --- | --- |
| Dimensions | 4x3 cm |
| Approximate weight | 8 Gram |
| Place of production | Isfahan |
| Material | Brass & 925k Silver |
| Handling time | 30 Days |
| Suitable for | Ladies |