Complete Works of Saadi Book by Saadi Shirazi (Koliyat Saadi)
Product by: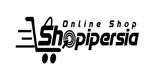 Description
Abū-Muhammad Muslih al-Dīn bin Abdallāh Shīrāzī, better known by his pen name Saadi, also known as Saadi of Shiraz, was a major Persian poet and prose writer of the medieval period. He is recognized for the quality of his writings and for the depth of his social and moral thoughts. Saadi is widely recognized as one of the greatest poets of the classical literary tradition, earning him the nickname "Master of Speech" (استاد سخن ostâd-e soxan) or simply "Master" (استاد ostâd) among Persian scholars. He has been quoted in the Western traditions as well. Bustan is considered one of the 100 greatest books of all time according to The Guardian.
کتاب کلیات سعدی با جلد چرم و صحافی تَه‌دوخت که باعث ماندگاری بالا و جلوگیری از برگه‌برگه شدن این کتاب نفیس می‌شود. برای این هدیه فرهنگی، جعبه‌ای زیبا از جنس MDF با روکش چرم در نظر گرفته شده است. همچنین برای زیبایی بیشتر این کتاب نفیس، بر روی جلد و جعبه آن از طلاکوب استفاده شده است. چاپ این هدیه ارزشمند، 2 رنگ، بر روی کاغذ گلاسه و با خط رایانه‌ای می‌باشد. ویژگی‌های ذکر شده باعث شده این کتاب به هدیه ماندگار تبدیل شود.
این کتاب که هدیه نفیس به حساب می‌آید را می‌توانید به عزیزان، همکاران، اساتید و … اهداء نمایید.
Information
| | |
| --- | --- |
| Handling time | 7 Days |
| Book Cover Type | Leather with frame |
| Suitable for | Adults |
| Language(s) | Persian (Farsi) |
| Number of pages | 1072 |
Tags: Buy Complete Works of Saadi, Buy Persian (Farsi) Books, Buy persian books, Farsi Books, Farsi Poetry Books, Persian books, Persian Books Paypal, Persian Farsi Books, Persian Poetry Books, Saadi Shirazi Books, Sell Persian Books