---
Top Iranian Wholesale supplier
Iran export different kind of products and country-specific data shows that 60.5% of products exported from Iran were bought by importers in: China (14.7% of the global total), Iraq (14.3%), United Arab Emirates (9.5%), Afghanistan (4.7%), South Korea (4.1%), Turkey (3.8%), India (3.3%), Pakistan (2.0%), Indonesia (1.3%), Oman (1.2%), Thailand (1.1%) and Azerbaijan (0.7%).
Oil and natural gas are Iran's most important exports, accounting for 82 percent of the country's export revenues. Other exports include chemicals, plastics, fruits, ceramic products and metals.
A wide variety of Iranian products are available to you, such as Carpets, Rug, Termeh, Pateh, Minakari, Metalwork, Foodstuffs, Metals, Industrial materials, Dried fruits, Persian beluga Caviar, etc.
We offer and provide selected products with high range of qualities.

You don't know what you have to order from Iran?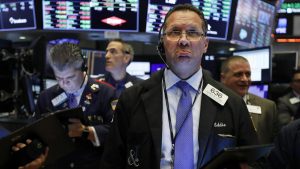 IT IS EASY !!! Just tell us what you need and we will tell you what we can offer you.
If you are a wholesaler, you always have to search for better products with good prices. So, why you don't ask us the price of Iranian goods !
We have no limited, we can offer any things such as Socks, Carpets, Rug, Saffron, Caviar, etc.
We even can offer Industrial materials, minerals, Agricultural products, Chemicals, dried fruits, etc.
---
Most of Iran's export products
We supply below products
Direct Reduced Iron (Sponge iron)
Textile Industry
Chemical fertilizers
Mobarakeh Steel Products
Bhutan Industrial Group Products
Radiators
Crops
Date
Cooking equipment
Spoon and fork
Masher
Pressure cooker
Electrode
Capacitors
Oil Refinery Products
Petrochemical Industries
Pipe
Polyethylene
Polypropylene
Bitumen
Urea
Plastic
Methanol
Honey
直接还原铁(海绵铁)
纺织工业
化肥
莫巴拉基钢铁产品
不丹工业集团产品
散热器
作物
枣果
烹饪设备
汤匙和叉子
捣碎器
压力锅
电极
电容器
炼油产品
石化工业
管
聚乙烯
聚丙烯
沥青
尿素
塑料
甲醇
蜜糖

حديد مختزل مباشر (حديد اسفنجي)




صناعة النسيج




الأسمدة الكيماوية




منتجات الصلب مبارك




مجموعة بوتان الصناعية




مشعات




المحاصيل الزراعية




رطب




معدات الطبخ




ملعقة وشوكة




هراسة




طنجرة الضغط




الإلكترود




المكثفات




منتجات مصفاة النفط




الصناعات البتروكيماوية




ماسورة




بولي ايثيلين




البولي بروبلين




قار




اليوريا




بلاستيك




الميثانول




عسل