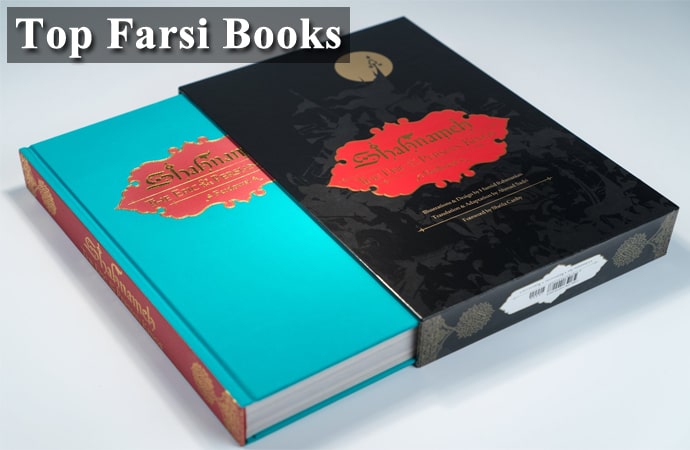 Many of us may not go to them often because of the complexity of the concepts of the poems and their hidden messages. But it is good to remember that what really matters is what message we receive, what we are reading, and that receiving the message and deciphering the concepts is an enjoyable and interesting experience.
Persian literature has a history of one thousand and one hundred years. Persian poetry and Persian prose are the two main genres in Persian literature. Persian literature has its roots in ancient Iranian literature, which was influenced by Avestan texts in the Sassanid period emerged in Middle Persian and Parthian Pahlavi languages. New Persian literature was also born after Islam and modeled on Arabic literature. Persian literature covers topics such as epics and Iranian and non-Iranian myths and legends, religion and mysticism, love narratives, philosophy and ethics and the like. Based on the subject used in a Persian literary creation, it is placed in the range of epic, lyrical, didactic or dramatic literature. Persian literature has well-known international figures, most of whom are medieval poets. Among them, we can mention Rudaki, Ferdowsi, Nezami Ganjaei, Khayyam, Saadi, Rumi and Hafez. Goethe believes that Persian literature is one of the four pillars of human literature.
The Iranian people and those interested in Iranian literature have a deep love for poetry, and Iranian poets have world-renowned fame. For Iranians, no gift is more valuable than a poetry book. Whether they are more classical or contemporary authors, each brings a unique perspective to shed light on the country and its culture. Here, we list 5 of our favorite authors from Iran.
Shahnameh: The Persian Book of Kings by Abolqasem Ferdowsi
Shahnameh is the most famous poem of Ferdowsi and one of the greatest writings of ancient Persian literature. It is one of the largest and most prominent epic poems in the world, according to existing manuscripts Shahnameh containing nearly 50,000 bits to nearly 61,000 bits.
Hakim Abolghasem Ferdowsi, the composer of Shahnameh is the greatest Persian-speaking poet who is world famous. Ferdowsi from an early age, became interested in reading stories and loved the history and information of Iran's past. It was this interest in ancient stories that made him think of ordering the Shahnameh. According to him, he has been searching for this book for a long time, and after finding the original stories. Ferdowsi After finding the Original stories he has dedicated thirty years of his life to write the Shahnameh. The subject of this literary masterpiece is the myths and history of Iran from the beginning to the invasion of Iran by the Arabs in the seventh century AD.
Shahnameh consists of three parts: myth, heroism and history which is included in the four dynasties of the Pishdadians, Kianians, Parthians and Sassanids. When the language of science and literature in Iran was Arabic, Ferdowsi revived and sustained the Persian language by composing the Shahnameh with its purposeful features. One of the important themes that Ferdowsi used to compose the Shahnameh was the Shahnameh of Abu Mansouri.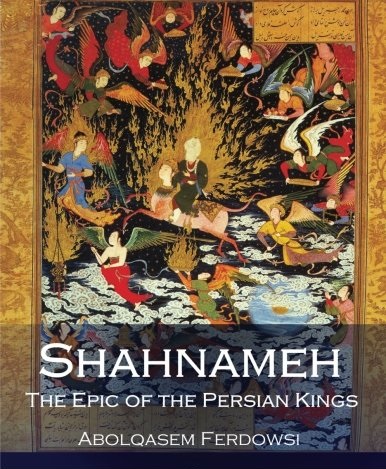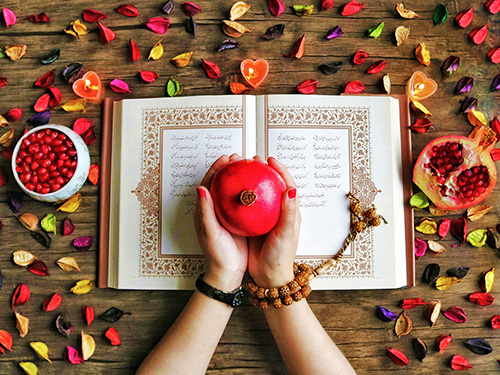 Divan Hafez is one of the richest books of Persian literature and has the most beautiful poems and lyric poems. Divan Hafez is a poem by one of the greatest Persian language poets, Khajeh Shamsuddin Mohammad Shirazi, nicknamed Hafez. Now, more than two hundred years have passed since the first official publication of this divan.
Khwāja Shams-ud-Dīn Muḥammad Ḥāfeẓ-e Shīrāzī, or Shamsed-din Hafez known by Hafez Shirazi was born some six hundred years ago in southern Iran, but his poems have universal and contemporary appeal. Wherever Persian is known, he is easily recited by both king and common man. Those uncertain about matters of love, fortune, or any other situation open a page of his collection of poems at random and in it see their dilemmas untangled. His turns of phrase have enriched the Persian lexicon and entered everyday language; this has made him Persian culture's most read, quoted, and revered figure. Reza Ordoubadian's translations make the poems of Hafez accessible to the English language reader, while remaining faithful to the nuances of Hafez's language and thought in the original Persian.
Jalal ad-Din Muhammad Rumi, also known as Jalal ad-Din Muhammad Balkhi or Mevlana/Mawlawi, and more popularly simply as Rumi was a 13th-century Persian poet, faqih, Islamic scholar, theologian, and Sufi mystic originally from Greater Khorasan. One of the greatest works of Rumi is Masnavi or Masnavi-ye-Ma'navi, also written Mathnawi or Mathnavi. The Masnavi is one of the most influential works of Sufism, commonly called "the Quran in Persian". This book consists of 26,000 verses and 6 chapters and is one of the best books of ancient Persian mystical literature and Persian wisdom after Islam. In this book, 424 consecutive stories are told in an allegorical way, the story of man's difficulties in reaching God. According to Jalaluddin Homayi, the Masnavi is certainly no less profound if it is not deeper and richer than the poems of Gata, the Avesta of Zoroaster, the Hindu Vedas, and the Christian New Testament.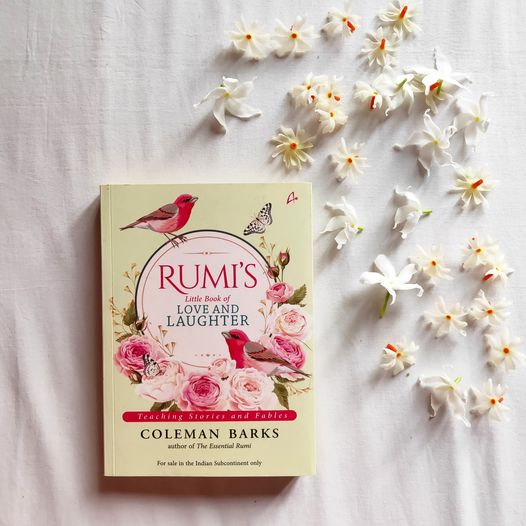 Muhammad ibn Ali ibn Malikudad Tabrizi, nicknamed Shams al-Din or Shams Tabrizi (born 582 – died 645 AH) is one of the famous Iranian Muslim Sufis of the seventh century AH. His speeches, which he has delivered in various assemblies, have been collected by his followers, which is known as "Maqalat Shams Tabrizi". Shams Tabrizi arrived in Konya on the 26th of Jamadi al-Thani 642 (equivalent to December 6, 1244 AD and 16 Azar 623 AH). He met Rumi and transformed Rumi with his strong personality and warm breath.
Prior to Shams Tabrizi's visit, Rumi was a scholar, jurist, and scholar. At that time he was teaching religious sciences, and he taught in four prestigious schools. With the visit of Shams Tabrizi, Rumi changed his clothes, put aside lessons and sermons, and became a man of ecstasy, listening and poetry. For the people of Konya, especially the followers of Rumi, the change in his condition and the relationship between him and Shams Tabrizi was unbearable. The common people and properties became angry, the disciples revolted, and everyone turned their backs on his hatred. Shams Tabrizi left Konya unaware after 16 months on 21 Shawwal 643.
Saadi's lyric poems or Ghazaliyat are a collection of poems that written by Saadi Shirazi in the form of lyric poems and several corrections of them have been published by masters of Persian language and literature. Saadi has about 700 lyric poems. Many scholars believe that ghazal has reached its peak in the poems of Saadi and Hafez. The focus of most of Saadi's Ghazaliyat is love. Saadi is one of the few poets whose romantic lyric poems remain romantic from beginning to end. Saadi's Ghazaliyat poems are famous for their simplicity, purity and earthiness.
Abū-Muhammad Muslih al-Dīn bin Abdallāh or better known as Saadi Shirazi is one of the greatest poets of the seventh century AH (thirteenth century AD) and has left numerous and various works in various literary forms. Saadi Shirazi was a world-famous poet, traveler and seeker of distant lands. The works of this great poet sit at the top of the Iranian manuscript in Persian. The reflection of his magical words and thought on the culture and art of Persian and Iran is unique.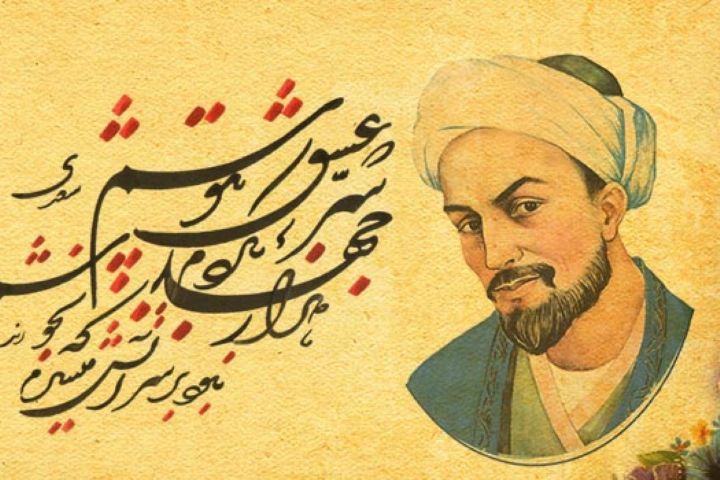 In this article, we mentioned only 5 books of Iranian poetry and poets, but Iran is the cradle of poetry and art, and there are thousands of old and new poetry books that make any art lover happy.