Roll over image to zoom in
Click to open expanded view
Handmade Persian Wool Carpet 102055
€8,337.00 €7,003.08
Persian carpets & rugs woven by nomadic tribes of Iran and using them at home can change the interior of home. Persian Carpets & Rugs can bring the art Iran to your home with their bright color and stunning pattern.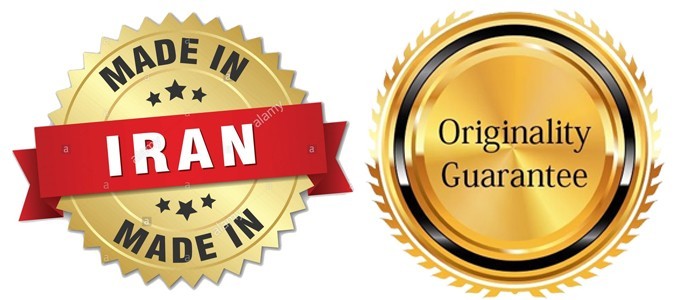 Get an alert when the product is in stock:
Persian Carpet & Rug
A Persian carpet also known as Iranian carpet, is a heavy textile made for a wide variety of utilitarian and symbolic purposes and produced in Iran. Carpet weaving is an essential part of Persian culture and Iranian art. Within the group of Oriental rugs produced by the countries of the "rug belt", the Persian carpet stands out by the variety and elaborateness of its manifold designs. Persian carpets & rugs of various types were woven in parallel by nomadic tribes, in village and town workshops, and by royal court manufactories alike. As such, they represent miscellaneous, simultaneous lines of tradition, and reflect the history of Iran and its various peoples. The carpets woven in the Safavid court manufactories of Isfahan during the sixteenth century are famous for their elaborate colours and artistical design, and are treasured in museums and private collections all over the world today. Their patterns and designs have set an artistic tradition for court manufactories which was kept alive during the entire duration of the Persian Empire up to the last royal dynasty of Iran. Carpets woven in towns and regional centers like Tabriz, Kerman, Neyshabour, Mashhad, Kashan, Isfahan, Nain and Qom are characterized by their specific weaving techniques and use of high-quality materials, colours and patterns. Town manufactories like those of Tabriz have played an important historical role in reviving the tradition of carpet weaving after periods of decline. Rugs woven by the villages and various tribes of Iran are distinguished by their fine wool, bright and elaborate colours, and specific, traditional patterns. Nomadic and small village weavers often produce rugs with bolder and sometimes more coarse designs, which are considered as the most authentic and traditional rugs of Persia, as opposed to the artistic, pre-planned designs of the larger workplaces. Gabbeh rugs are the best-known type of carpet from this line of tradition.
Carpet
| | |
| --- | --- |
| Size | 11.55 m² |
| Dyeing | Natural colors |
| Dimensions | 294×393 cm |
| Approximate weight | 46 Kg |
| Lint | Wool |
| Handling time | 7 Days |
| Application | Consumables |
| Washability | By hand |
| Place of production | Tabriz |
| Warp | Flax |
| Weft | Flax |
| Textures | Handmade |