Persian (Iranian) Dates, Mazafati, Zahedi, Piarom, Kabkab
In recent years Iran has been a is a leading dates fruit producer in the world with an annual production of 900000 metric tons from 218000 ha of cultivated Land. Date palms grown mainly in South, South East, and South West of the country, and with less important in central of Iran.
Commercially important Varieties in Iran: There are about 400 varieties known in Iran, but only few of them are commercially important.
ShopiPersia supplying and exporting 5 kind of Dates:
Mazafati Fresh Dates
Kabkab Dates
Sayer Dates (Pitted & Un-pitted)
Piarom Dates
Zahedi Dates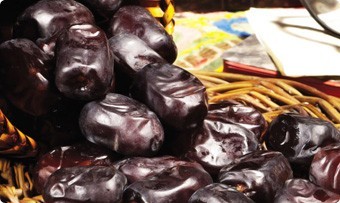 Mazafati dates are a variety type of fresh (soft) dates that is also famous as "Bam Dates" that is growing in this area (Bam city) of Kerman province. Mazafati dates are Medium size, softy dark brown to black color with a fine texture. Moreover, its taste is very delicious. The moisture of this variety of dates is 20%. In addition, the annual production of this date is more than 100,000 tons. The harvest time is in middle of August.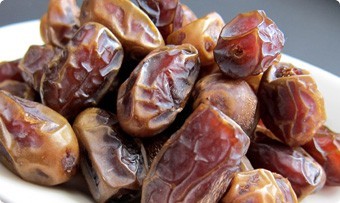 Kabkab dates as large dates, soft sweet and velvety texture and delicious taste. These are growing in Dashtestan city of Bushehr province and Fars region in Iran. Kabkab date is a very suitable dates for industrial usage. Also, it used for direct consumption. Kabkab dates are nectarous and soft with wide range of use in food industries and bakeries. The coloring of this variety is black and brown in pitted or unpitted. The harvest time of these dates (Kabkab Dates) in October. The moisture of this variety of dates is under 18%. In addition, the annual production of this date is about 50,000 tons.
Sayer Dates (Pitted & Un-pitted)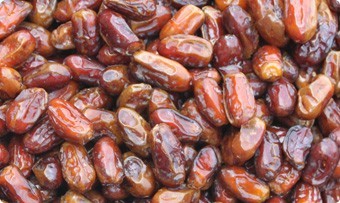 The Sayer Dates is the most amount of Iranian dates export. These are important items of Khuzestan province in Iran. It is unique in the world due to its sugar percentage and nutritious value. The Sayer dates are semi dryness, which promotes perceivable of the date. High level of sugar, redundant juice, easily separations of core date. These dates are dark orange-brown, of medium size, soft and syrupy. The Harvest Time is October and Annual production is about 50,000 tons. These dates used as pitted or unpitted for direct consumption and/or for industrial purposes.

The Piarom dates are one of the best and richest dates in the world, which just grows in Iran. This semi-dried grows in Hormozgan region. The coloring of this kind is dark brown, round size, perfect for a healthy snack. These dates are semi-dry and the moisture of it around 15%. It has a unique taste. The skin of piarom date is thin. The piarom date has a kind of sugar, which is acceptable for diabetic people. The quality of these dates is very better than other countries such as that of American Medjool. We produce the Piarom dates in "A", "Normal", and "B" grades. The harvest time is Middle of September.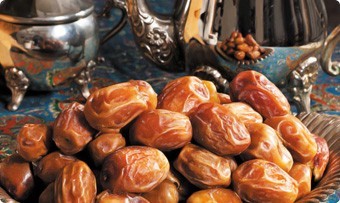 Zahidi Dates also known as Zahedi or Ghasab dates are just one of the varieties of dates lovingly produced in Iran – home of the most exquisite dates in the world. Of these, the Zahedi date is considered the most frequently used variety of date in Iran. It is considered one of the most delicious dry dates in the world. Zahidi is produced in Khuzestan, Fars, Bushehr and Kermanshah provinces, but the main production is in a region called in Bushehr Province.