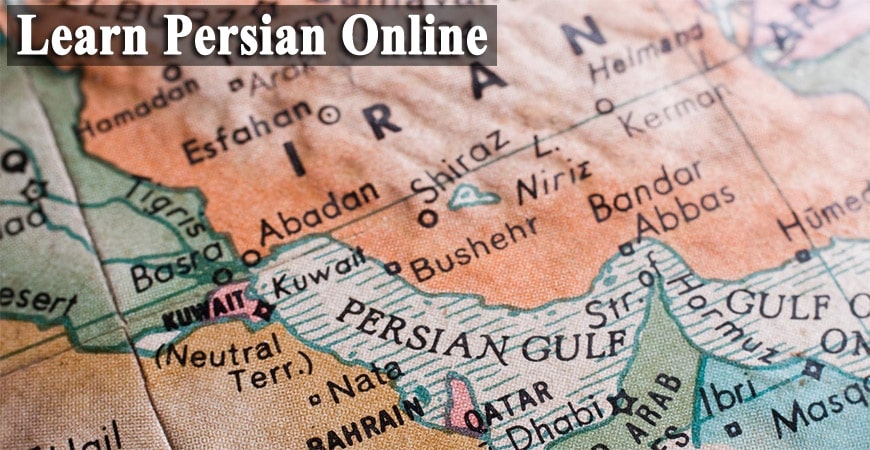 Learn Persian - Farsi Online
Persian language comes from the older language of Middle Persian (or Pahlavi), which also originated from ancient Persian. Persian or Persian is a Western Iranian language from the Iranian subgroup of the Indo-Iranian branch of the Indo-European family of languages, spoken mostly in Iran, Afghanistan, Tajikistan and Uzbekistan.
Modern Persian language has had and still has different letters throughout history and in different geographical areas. The language is known in Iran officially as "Persian", in Afghanistan as Persian and officially as "Dari", and in Tajikistan and Uzbekistan as "Tajik". This language is also called "Ajami" and also Persian in Bahrain and other countries around the Persian Gulf. In Ottoman and Indian, this language was also called Persian.
To learn Persian, it is necessary to know your level of knowledge and awareness. Determining the level can show you approximately what your situation is in terms of Persian language knowledge and from what level you should start learning Persian language. If you want to teach Persian to your child or you have no knowledge of Persian, the resources you will use will be different from those who are relatively familiar with Persian or Persian language students.
Teaching Persian language to children
Have a routine for teaching Persian to children. It is better to have short and frequent sessions than long and short ones. Fifteen minutes is enough for very young children, and as they get older, they become more focused, so you can gradually extend the duration of the training. But in order to get your child's attention, keep the lessons short and varied. Use books, games, teaching aids and instructional videos for a variety of instruction. 
Strengthening and learning Persian language for adults
It may always be argued that learning a language at an advanced age is very difficult, and this misconception has prevented many from learning the language of their choice and always longing to learn the language of their choice. However, this misconception has long since disappeared and many people have tried to learn the language at an older age and have received the desired result.
Start learning Persian language
To teach and learn Persian, you need different resources such as educational videos, picture books, flash cards, various books, ebooks, etc. Our goal in ShopiPersia is to help you Learn Persian Language fluently and confidently. Our sources are one of the best and effective ways to improve your Farsi language skills. Our sources help you learn new words and expose yourself to different types of sentence structures, all while you enjoy wonderful stories.
Farsi Children Books
We have the largest collection of picture books for teaching Persian alphabet and numbers to children
Persian Books & eBooks
Persian language teaching books & ebooks for teenagers and adults
Educational videos & Apps
A collection of hundreds of Persian language teaching videos for children, teenagers and adults