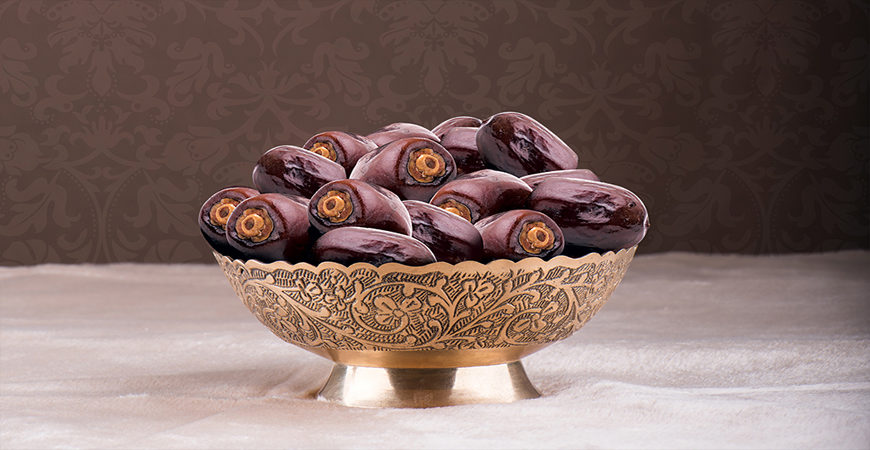 Well, in the first article we had a glimpse into the variety of Iranian dates. In this article, we try to talk about Mazafati dates, but at first I want to answer a question that some of our customers and our readers asked us. It is about Dried Jujube Dates which known as Dried Red Chinese Date. Our readers and followers asked us, this Red Chinese Date is really a Date Fruit !!! I have to Say NO !!!!! It is not Dates, but because of its shape people called it as red Dates.
Mazafati date (Mozafati date) is the most delicious and biggest-selling fresh and soft date fruit in the markets of Iran and world. Bam mazafati dates have an attractive appearance with a great taste and flavor appealing to the majority of mazafati dates consumers. Eating mazafati date never makes you feel bad but you always keen to eat it. The soft texture, pleasant black color, delicious flavor, high moisture and good source of energy, sugar and minerals are all the special features of this Rotab date.
Mazafati date has a large amount of potassium in its natural structure. This issue can be considered Mazafati Date as a treatment for diarrhea. One of the most important and major products of Iranian dates can be called Rotab Mazafati dates. These dates are soft dates. Bam Mazafati dates are in great demand both domestically and internationally.
Where to Buying A Good Rotab Mazafati Dates
Now that we are familiar with the importance of Mazafati dates, the question arises how & from Where to buy Iranian Mazafati Date !!!
Unfortunately, the answer to this question will not be simple, because this tasty and nutritious date has a humidity between 15 and 30% and consumed in the form of rotab therefore should be stored in the refrigerator and can not be stored outside the refrigerator for a long time, so the best solution to prepare this date is to buy it from city stores and supermarkets.
But if you are interested on Bam Mazafati dates of Iran, ShopiPersia exporter team can prepare and export it to your country.