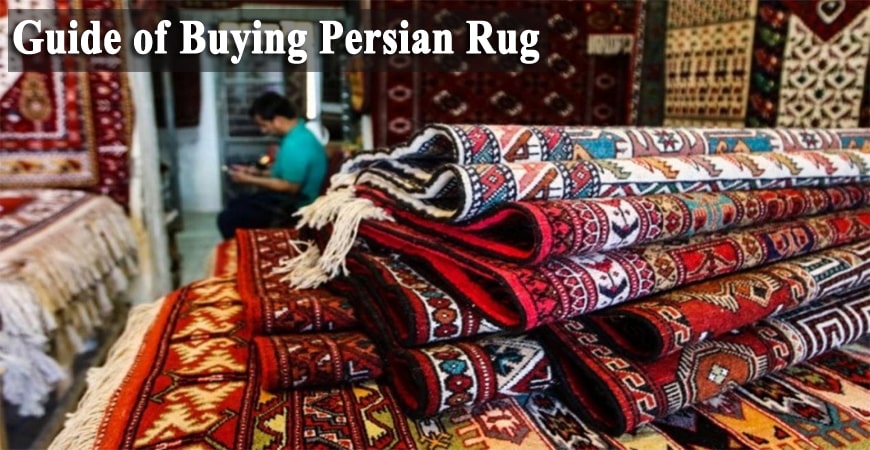 Carpets and rugs play a key role in the beauty of the house, Therefore, choosing the right carpet is not limited to its color and design, and there are secrets about the type of carpet that you should know.
Iranian carpets are famous all over the world, but their high price has caused them to find new competitors in the market. Given that carpet, whether handmade or machine-made, is a costly commodity, so you need to be careful to buy good quality carpet. Machine-made carpets are woven by industrial machines and their production speed is high and their raw materials are easily provided, they are cheaper than handmade carpets. Therefore, it is better to get acquainted with different types of Iranian carpets:
Kashan handmade Carpet: Despite what has been mentioned about the art of Iranian weavers, it is necessary to know that the weaving of carpets in some cities of Iran is done with more care and art, which has made carpets famous in these provinces. Kashan handmade carpet is one of the most popular carpets in Iran and the world, which is sold in many different designs and colors. In addition, the unique quality of Kashan handmade carpets and the immense beauty of this product have made the purchase and sale of this type of carpet by customers flourish from the past to the present. The very delicate and exquisite designs that are applied on handmade carpets by Kashani artists have caused this popularity, so that the city of Kashan in the Safavid era was one of the most luxurious and best centers for the production of handmade carpets and rugs.
Tabriz handmade Carpets: In addition to Kashan, another famous city in Iran in the field of production of textile products, especially handmade carpets and rugs, is the city of Tabriz, and since ancient times, this city has been the center of production and distribution of handmade carpets in various designs and models and today, one of the most important handicrafts of this city is carpet weaving, which is world famous. The art of carpet weaving in the city of Tabriz, like Kashan, began in the Safavid period, which was related to rural areas in the beginning and gradually opened a place in large carpet weaving workshops. The unparalleled skill and expertise of Tabrizi artists in the production of handmade carpets has caused the most delicate, well-patterned and painted Iranian carpets to be woven in this city. Carpet weaving in Tabriz is a knot with hooks and symmetrical, which is unique in its kind.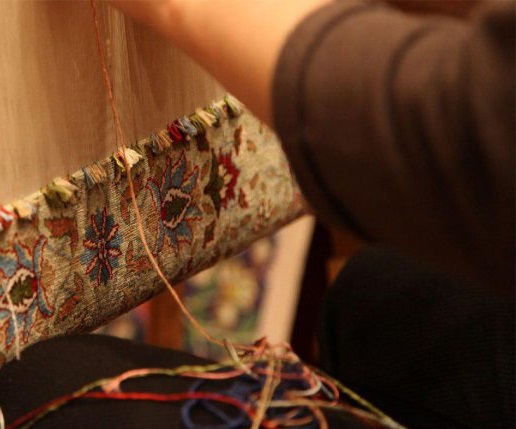 Heris or Harris Handmade Carpets: "Harris" rug is a type of Iranian and Azerbaijani rug that is one the handicrafts of this region that was produced in the past and today. The Harris rug, the work of broken lines and the color and design of the Harris rug, is a story beyond the radiance of hundreds of eye-catching patterns and motifs, which unabashedly whispers the story of love in the sanctuary of art.
Nahavand Handmade Carpets: Nahavand is a city in the southwest of Hamedan province. Nahavand is a historical city and the third largest city of Hamedan province after Malayer and Hamedan. The carpets of this city have very beautiful designs and attractive and vivid colors, and for this reason, it has recently gained a lot of fans. The texture of these carpets is mainly flat weaving and the knots are woven in both Persian and Turkish and the lint is long and fleshy.
Specifications of handmade Carpets
Due to the increasing spread of handmade carpets in the Iranian and world markets, you should pay attention to several points when buying this product. Iranian handmade carpets are generally woven in 3 forms: Toranj, Kheshti and Afshan that the type of Toranj is the most popular. This type of carpet has a wide border around it and oval and circular designs in the middle.
Design of Persian handmade Carpets
Apart from the quality of Iranian handmade carpets, it is important to pay attention to the design and role of this product. In general, the design and role in Iranian carpets include the following: Shah Abbasi Design, Slimi Design, Afshan Design, Tree Design, Hunting Design, Frame Design, Turkmen & Bukhara Design, Flower Design, Mahi (Fish) Design, Vase Design, Geometric Design, etc.
Guide of Buying Persian Rug
There are several things to consider when buying a rug, such as: The knot count, material, Color, Budget, Types, Pattern, etc.
Silk carpets are more expensive than cotton carpets because Silk yarn is obtained from silkworm cocoons, which is several times more durable in terms of strength and durability than wool and cotton, and is very thin and delicate in diameter. Weaving carpet with silk thread is very time consuming and very laborious. Due to the very thinness of silk compared to wool & Cotton, the number of knot count in silk carpets is much more than woolen carpets. In addition to the sparkle that silk gives to the carpet, it makes the carpet look colorful in the viewer's eyes. All silk carpets of Qom, Tabriz and Isfahan are very beautiful and masterpieces of Iranian carpets.