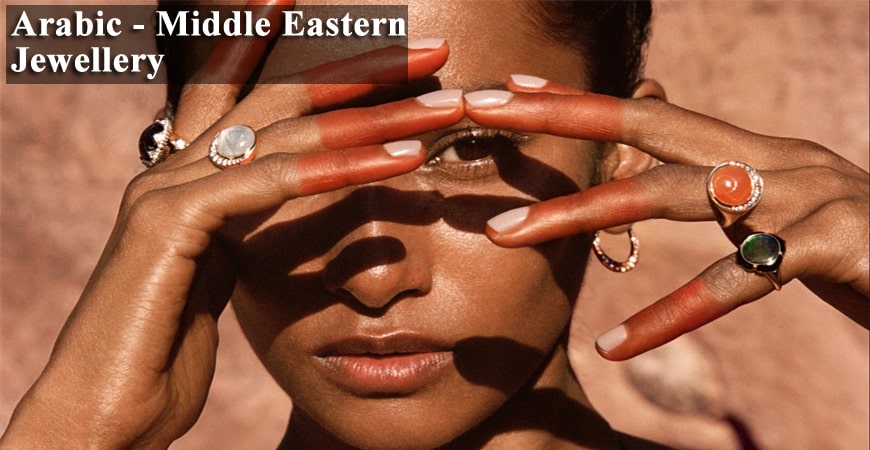 Middle Eastern Jewelry Store
Arab jewelry is always one of the most beautiful and strange in the gold market, which is why it is bought in many parts of the world, and not only in the Arab countries. Its colors, its designs and, of course, its history are among the basic features that make Arabic jewelry in the world.
In the land of the Arabs, the traditions have remained throughout history, and today the Arab jewelry is very important not only for the Arabs but also for many other cultures, today these pieces are presented in a different way than in the beginning. However, they have always displayed certain characteristics, such as the use of pure gold, great splendor and large pieces of jewelry, and special performance in some parts of the gold market, which is reserved for the Arabs.
From ancient times and even in our time, Arab jewelry has been used to express the love of men for their wives, and marriage vows with the support of intricate jewelry give Arab women the assurance that they are loved enough by their husbands. In Arab culture, these symbols remain until death and after, and if the husband dies, the jewelry is sold by the wife, and this capital allows her and her children to survive.
Examining the role and position of Arabic jewelry from this perspective, jewelry in Arab countries is a commitment to women's economic stability. The use of jewelry as a sign of compassion and economic stability is seen not only in the case of spouses, but also in Arab children and girls. Egyptian culture was one of the main pioneers of this tradition.
In the past and present, important figures in the historical context of the Arab world, who used gold, silver, copper and bronze in their clothing, in addition to using them as accessories, both men and women were full of precious stones. Prove the difference in social status, and for women, the use of gold is more important than anything. In Dubai, men use a lot of rings, with strange colored stones, to undoubtedly attract the attention of those who see them. The performance of Dubai men in the use of their own jewelry and ornaments is seen on a daily basis.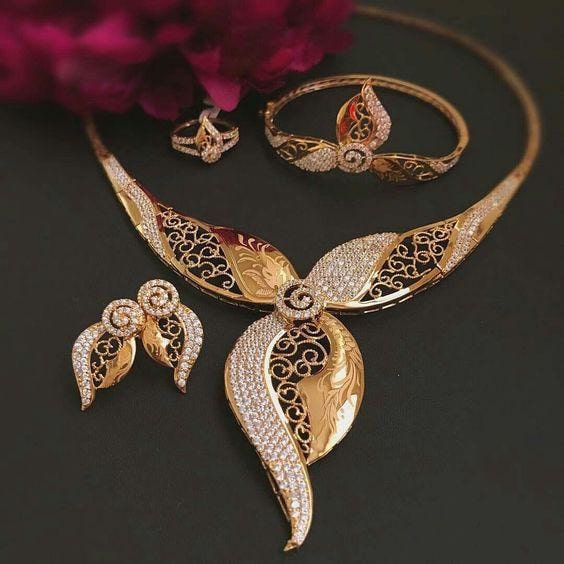 Where to buy Arabic & Middle Eastern Jewelry !!!
If you like to have Persian, Arabic or Middle Eastern Jewelry, then the best place to them is an Online Persian, Arabic or Middle Eastern Jewelry Store but which Online Middle Eastern Jewelry Store can provide you high quality and Beautiful Persian Jewelry or Arabic Jewelry !!!
One of the best online stores that selling Middle Eastern Jewellery is ShopiPersia.com website. Why ShopiPersia !!! ShopiPersia is the largest online Persian store from the public point and has been operating for almost 5 years. One of the key advantages of this website is the focus on customer satisfaction, which has been very important throughout this activity. ShopiPersia located exactly in Iran, Therefore, they offer different types of Middle Eastern Jewelry that can not be found in other online and offline store, and their collection is updated weekly and new Jewelries are placed on their website.